This weekend we headed over to the Rec Center and took the kids rock climbing. They had a harness small enough for Koop, so everyone (but Khloe) got to join in. The kids did awesome! Each got a few rocks up then wanted to get down and try it all over again. Kevin made it all the way to the top, and I have a little issue with heights so made it half way up and was ready to get down and watch the kids!!!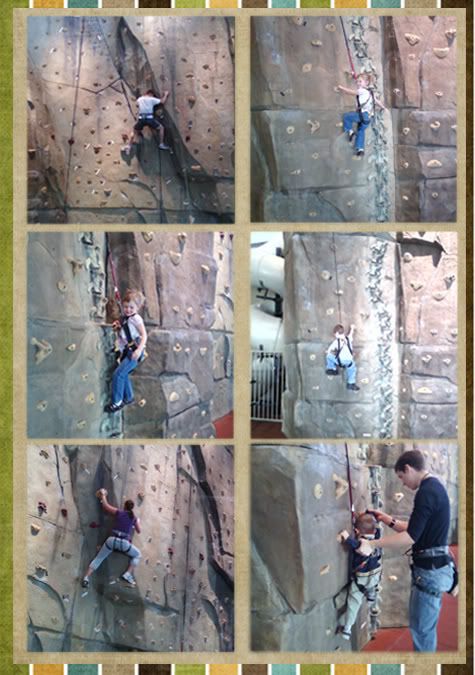 Also, we got about 5 inches of snow today so the kids and I enjoyed that.



If you get the snow anywhere near Kaylees skin (seriously) she'll throw a fit, but she wanted to be part of our snowball fight...so I made sure I got her back!



Besides not being able to see because of their beanies...we had a super fun time.





Sweet, freezing Kooper.




SANTA COMES IN TWO DAYS!!!! Yea!!!!